Meet Us In the Middle: Emporia is Between Topeka, Wichita, and Kansas City
Emporia's location is ideal for businesses serving major cities in Kansas and the Midwest, along with those moving products and services throughout the country. We are an hour from Topeka and around an hour and a half from Wichita and Kansas City. We are also along the major interstate taking people from Dallas to Minneapolis.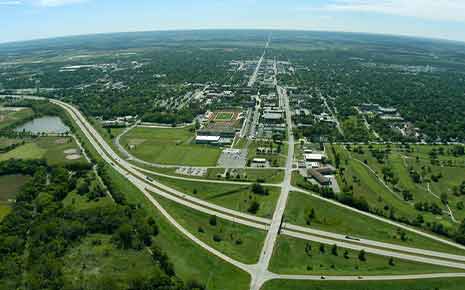 Eastern Kansas is also a rail hub for BNSF. BNSF's Southern Transcon route reaches from Southern California to Chicago, and the Emporia Subdivision is one of 11 BNSF subdivisions on the Transcon. One train moves through the state every 20 minutes (BNSF).
Location Highlights
I-35 and I-335 and Highway converge here
BNSF Transcon intermodal nearby
The City of Emporia municipal airport, with a 5,000-foot runway, accommodates most general aviation corporate aircraft – Cessna, Gulfstream, and Falcon jets.
Transportation
Railroad
The City of Emporia and Lyon County, Kansas are served by the double tracks Transcon Burlington Northern Santa Fe railroad (BNSF) from Los Angeles to Chicago with over 77 trains per day. Another BNSF single rail line heads north from Emporia through Topeka, then east to Kansas City. The BNSF website link is bnsf.com
The Logistics Park – KC is located 80 miles east of Emporia with I-35access. For more information about intermodal go to logisticsparkkc.com
Highway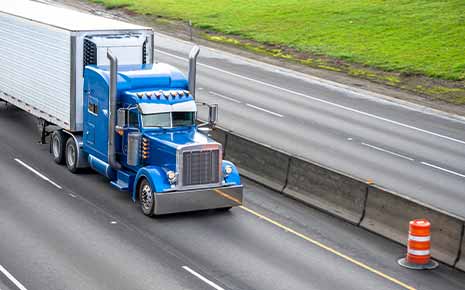 Emporia is strategically located at the intersections of I-35, I-335, U.S. Highway 50 and K-99. Over ten motor freight carriers serve the Emporia community.
The following is a chart of distance in miles from Emporia to various metropolitan areas.
| CITY | MILES |
| --- | --- |
| Atlanta | 932 |
| Chicago | 652 |
| Cleveland | 929 |
| Dallas | 450 |
| Denver | 605 |
| Kansas City | 110 |
| Los Angeles | 1476 |
| Memphis | 592 |
| Minneapolis | 553 |
| New Orleans | 933 |
| New York | 1343 |
| St. Louis | 365 |
| Topeka | 50 |
| Wichita | 85 |
Air Service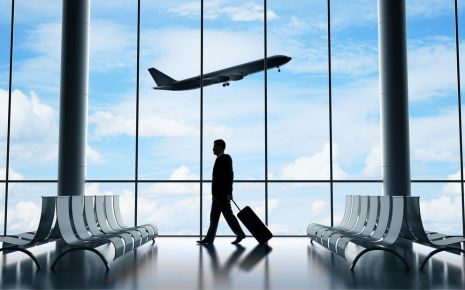 The general aviation Emporia Municipal Airport (KEMP) is located four miles south of the city limits on K-99. Most general aviation and corporate aircraft utilize the 5,000 foot runway. Information overview of the Emporia Municipal Airport go to the following link: flightaware.com
Emporia is accessible to two commercial passenger airline services. Kansas City International Airport (123 miles, or 100 minutes away), and Wichita Dwight D. Eisenhower National Airport (98 miles, or 80 minutes away). Kansas City International Airport (MCI) is served by twelve airlines – Air Canada, Alaska Airlines, Delta Airlines, Frontier Airlines, Icelandair, ONE Jet, Southwest Airlines, Spirit Airlines, United Airlines, and Nacation Express/Miami Airlines. The twelve carriers fly non-stop to 56 cities throughout the United States, Canada, Mexico, and Ice-land. For further information go to www.flykci.com
Wichita Dwight D. Eisenhower National Airport is served by six airlines – Alaska Airlines, Al-legiant Airlines, American Airlines, Delta Airlines, Southwest Airlines, and United Airlines. From Wichita, these six airlines fly non-stop to twelve destinations. For further information go to: https://www.flywichita.com