Find a Home in the Emporia Region: Where It's Fun & Affordable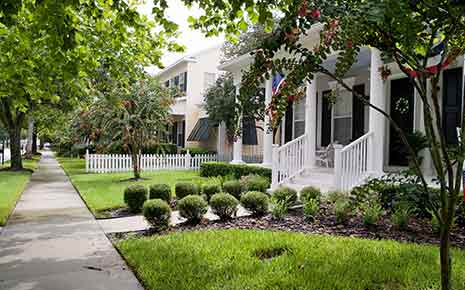 In Emporia, you don't have to choose between living somewhere affordable and living somewhere fun and exciting. Here, you can have the best of both worlds. Emporia has an incredible downtown where live music and events happen constantly. We are home to a University so athletic events and cultural activities are always on the agenda. Our schools are great, we have a free zoo for families, plenty of parks, and are the Disc Golf Capital of the World. Bottom line - you'll never be bored in Emporia. Oh, and did we mention that we are a fully-fiber community? You can work remotely here and never run out of broadband for those Zoom meetings.
Homes in Emporia Cost Less
The median home price in Emporia is under $120,000, compared with $177,400 in the rest of Kansas and $291,400 in the United States (BestPlaces). Even with home prices rising, it's still possible to purchase a starter home for under $100,000. To put that in perspective, people who sell their homes elsewhere and move to Emporia are likely to have a significant downpayment and very small mortgage. Simultaneously, people who want a larger home are likely to afford it in Emporia - a fantastic benefit for growing families.